Specialists in 3, 4 & 5 Blade Propellers ~ Aluminum, Bronze, Nibral, Stainless Steel
HALE MRI Propeller Repair, Service & Sales ~ Serving Boaters for Over 70 Years!
Sante Marine is your complete propeller service center, providing both propeller repair and sales.
With 70+ years of experience serving the Cleveland and Great lakes boating community, you can trust Sante Marine for precision repairs and professionalism.  Our team's goal is getting you back on the water having fun in no time!
Sante Marine is conveniently located right at the corners of Detroit Avenue and West 45th Street in the heart of Cleveland, Ohio and centrally located for all of our customers. We serve many local marine dealers for their propeller needs as well!
Sante Marine can repair most propeller makes & styles up to 36 inches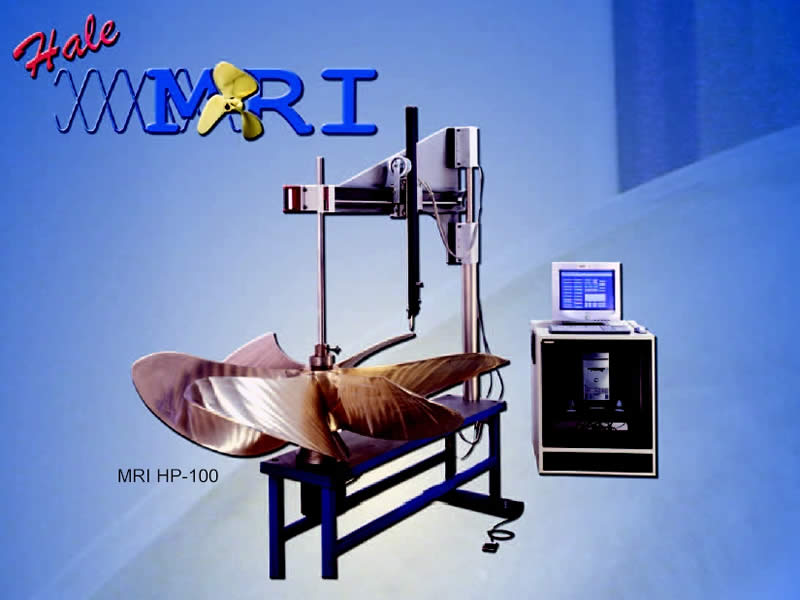 Advanced Technology in Electronic 3-D Propeller Analysis
We repair propeller blades and prop hubs on Aluminum, Stainless Steel, Bronze and Nibral propellers. We repair most brands and styles up to 36 inches. We strive to keep your downtime at a minimum and get you back on the water.
Sante Marine offers many additional services, which include:
Skeg Repair
Re-pitch Your Propeller
Cavitation Plate Repair. Additional services include
Custom Boat Shafting
Shaft Straightening.
10% OFF PROP REPAIR
Stainless / Bronze / Nibral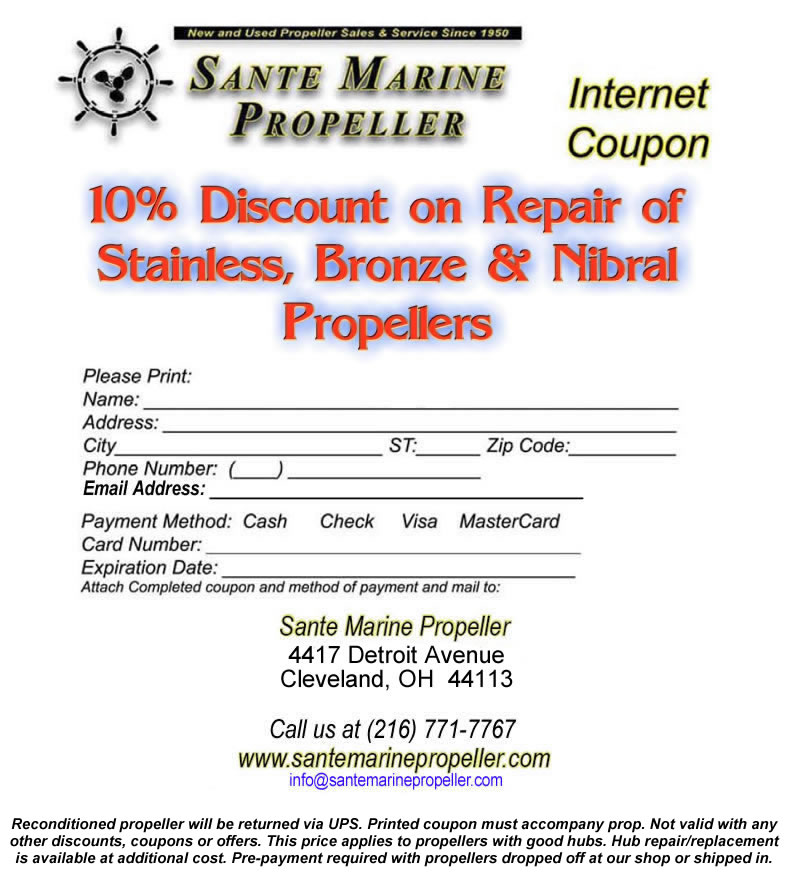 Sante Marine sells both new and reconditioned propellers. We carry a wide variety of propeller makes and models to accommodate all of your needs.
We also are happy to accept consignment orders for used propellers provided that they are in working order or repaired when left with us.
~~~ HELP WANTED – Entry Level Prop Repair Tech ~~~
Training available. Part time/Full time >>> CONTACT: Alan@SanteMarinePropeller.com @ 216-771-7767