BAJIO Polarized Sunglasses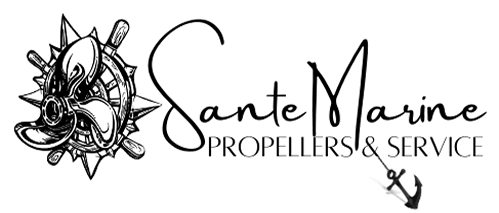 BAJIO LENSES ARE THE CLEAREST ON THE PLANET.
The most common response we hear from customers when trying on a pair of Bajíos for the first time is, "Wow, these are so clear—I see more and see better." This is why…
Bajío is taking a completely new approach to light management. While others have lens technology that reduces yellow light, ours reduces blue light.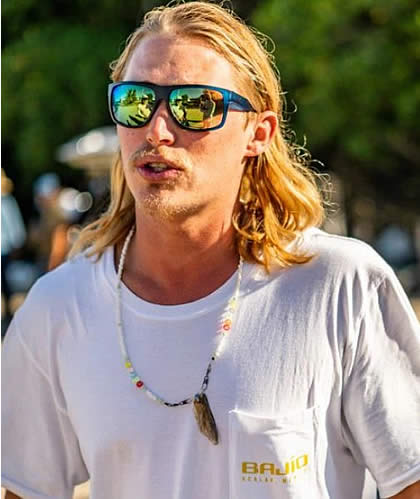 Result? You will see & fish BETTER with BAJIO.
We hear a lot about reducing blue light from computers, but the biggest producer of blue light is the sun. For those of us who spend more time on the water than in front of a screen, blocking the sun's blue light is critical to our vision and our health.
Using proprietary techniques, Bajío is able to improve lens clarity, reduce blur, glare and haze while enhancing color and protecting your eyes from harmful rays. Blocking 95% of blue light up to 445 nm, Bajío sunglasses block more blue light than any other brand on the market.
FIT FOR FISHING...
ALL DAY
We have all felt the weight of our shades after a full day of fishing. That's why Bajío goes to great lengths to design each and every pair of our sunglasses to be as lightweight and comfortable as possible.
It's a long and tedious process—but worth every effort at the end of the day. We sketch out designs by hand, do 3D CAD modeling, and make prototypes. Tons and tons of prototypes. Then we test hundreds of styles on hundreds of people out in the field. Non-stop.
Only once it's unanimous—meaning a particular model has been determined an overall favorite by the most testers in terms of fit, fashion, weight, comfort and curvature—does it make the cut.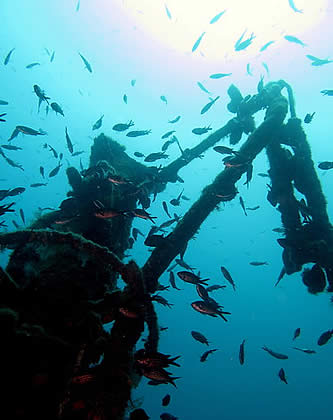 We've had reports of anglers that forget they are wearing our sunglasses because they are so lightweight. We've also heard a few tales of people thinking they lost them only to realize they are still on their heads but were so lightweight they don't notice them.
We figure, as long as they find them eventually, it's a good problem to have.
With 12 frame styles to choose from (plus 2 lens materials and 6 lens color/tint options), some glasses are built to be more flexible, others more fashionable. With our vast industry experience, we know what's worked in the past, we design any issues out of our line, and constantly search for ways to improve and evolve.
We are passionate about what we do and don't sleep until we get it right. The result is the lightest weight and most comfortable shades anywhere on or off the water. The first time you wear your Bajio sunglasses – you'll see for yourself.
BAJIO Polarized Glasses - Enjoy the Outdoors In Style!
FRAME SIZE
At Bajío, every frame has a reason and purpose. Each has unique features—from performance elements like blocking out light from the upper corners, adding curvature for a more secure fit, or lessening curvature for a slightly more relaxed fit and a flatter frame design – with style. No matter your personal preference, each frame size and style are designed fit and feel comfortable all day long.
SUN BLOCKING TEMPLES
Bajío offers different temple widths for different purposes. For more coverage and light blocking, chose a style with a closer fit and wider temple width (think of it as a wider rim on a hat) like Nato, Bales Beach or Nippers. For less coverage and a more casual look, chose thinner temple widths like the Soldado, Snipes and Calda. A frame for everyone.
LIGHT WEIGHT
Bajío's lightweight feel is attributed to three things: material, engineering and fit. By choosing lightweight bio-based nylon for our frames, polycarbonate for lenses and designing out any excess material, the result is extremely lightweight, comfortable and virtually indestructible sunglasses. In addition, the better our frames distribute weight around the head and face, the better your sunglasses fit and the lighter they feel.
NOSE PADS
Bajío nose pads are co-injected Thermal Plastic Rubber (TPR) and permanently bonded to the frame for provide cushion, comfort and grip in the face of sweat and slippery sunscreen.
TEMPLE PADS
Our temple pads are co-injected Thermal Plastic Rubber (TPR) and permanently bonded to the frame for durable, long lasting comfort, cushion and grip in the face of sweat and slippery sunscreen.
BASE CURVE
The base curve refers to the curvature of our sunglass frames around your head. The higher the number, the higher the wrap or the snugger the hug.

BAJIO Glasses - More Reasons to Enjoy the Outdoors In Style!
SUSTAINABLE BIO-BASED NYLON
Bajío offers castor-based bioplastic frames, coconut husk-based frames and we are currently working on PET frames made from recycled water bottles as well as recycled nylon frames made from ocean trash. Stay tuned as we test, retest and offer new materials.
Castor-based Bioplastic Frames
The majority of BAJIO frames are plant-derived. Instead of petroleum-based plastics, we make frames from castor plants. It's lighter than aluminum, carbon fiber, and glass composites, yet 10 times stronger than polycarbonate, and 13 times stronger than common bioplastics.
Coconut Husk-based Frames
When we first learned that we could create sunglass frames from discarded coconut husks – a by-product of food production – we jumped for joy. What's more Bajío than frames made of coconuts? We have dedicated a lot of time to this material… Stay tuned!
RECYCLED STAINLESS STEEL
Bajío's aviator style frames are made with recycled stainless steel. Made for comfort with the wearer in mind, stainless steel is hypoallergenic, non-corrosive and extremely durable. This is the perfect material for anyone who intends to be in saltwater environments.
RENUABLE GLASS
Made from sand, Bajío's glass lenses are 100% recyclable – it comes from the Earth and naturally goes back to the Earth. Glass has an unlimited life and can be recycled endlessly. Glass also has the best clarity and natural scratch resistance too – so it's a win-win.
CACTUS LEATHER
In our search for the best case scenario for Bajío sunglass cases, we found an exciting, eco-friendly option in our own backyard: Cactus leather. Cactus does not require irrigation (minimal rainwater does the trick) and the cactus leather is dried using solar energy.
RECYCLED CARDBOARD & PAPER
When you purchase your first pair of Bajío sunglasses, you will see they come in a beautiful box made of recycled paper along with an envelope full of recycled care cards and instructions printed with 100% natural algae-based ink—the safest ink for the planet.